I posted before with the bumper I built for my youngest son's truck. Well, I have since gotten my own truck so I can play too, and didn't like the plastic bumper it had.
I cut the parts out on my cnc table from 16 gauge steel. Then I welded them together. The brush guard is 3/16" round stock.
I mounted a Bulldog winch to it, which is a functional electric winch. It had a really cheesy plastic hook on it, so I trashed that and made a steel one.
I welded two tabs to the stinger and mounted two round led lights.
I'm really happy with how it runs. Approach is awesome, and I can get my tires up onto things quite well.
Here's some pics. Sorry about the cell phone quality pics! The real camera was dead.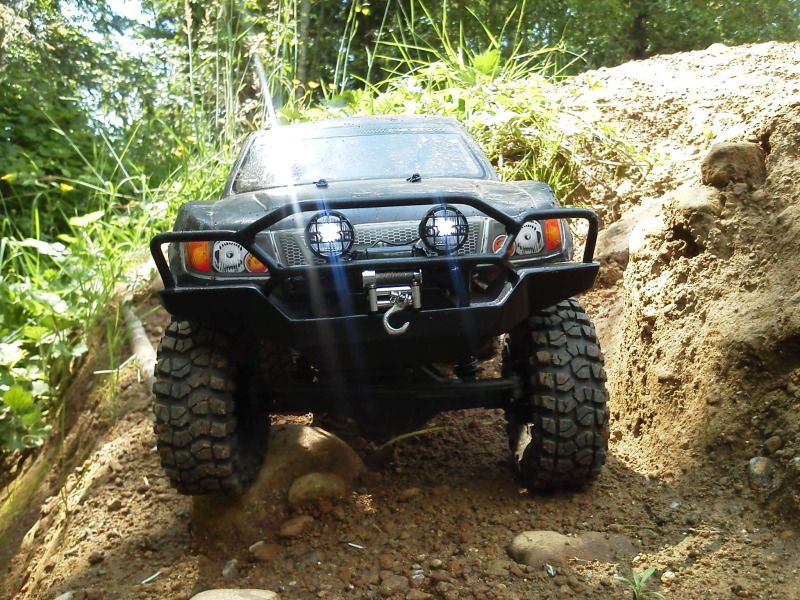 And then we had to do a test of the winch!
Sent from my C771 using Tapatalk