*ATTENTION*
Due to some personal things that have come up temporarily, as of June 2014 I am not currently taking orders for roof racks.
I build these in my spare time, and for this summer I am just not going to have much of that, and I don't want to leave people hanging.
These racks take quite a bit of time, and I just wont be having it for awhile.
I will still be doing smaller projects, but just no roof racks until further notice.
I apologize for this, but rest assured, once life has settled back down I will pick them back up again.
Thanks for understanding!​
This thread is to provide information and answer any questions regarding the roof racks we offer.
We have two basic styles of rack at this time, the Expedition Series rack and the Adventure Series rack. Both racks offer the same features, with the difference being the Expedition racks have 6" high side rails, and the Adventure Series have a lower profile 3.5" side rail.
Base model features:
Constructed of steel .065" wall 1" and .75" square tubing, fully welded.
45* angled corners rather than square, complementing the angular design of the Hummer.
H2 racks have 14 tie-down points
H3 racks have 12 tie-down points
Available either with or without sunroof opening
Integrated front light mount
Expanded metal grating is welded to cross bars; will not rattle
Decks are trimmed out to cover all sharp edges of the grating, providing a clean, finished look
H2/H3 emblem cut-outs in mounting brackets
Thermo-plastic powder coat - will not chip or flake like regular powder coat
Stainless mounting hardware
Available options:
Integrated hide-away jack mount
Detachable ammo-box storage system
Pricing:
Due to the custom nature of these racks, please contact me directly for pricing. These racks are not mass produced or built on jigs. They are custom built to order and made by hand, and let me tell you, there is a lot of work in them! Because they are custom made by hand, there is quite a bit of flexibility in what can be done to suit the rack exactly to your needs.
Hummer H2 Expedition Rack with detachable ammo boxes: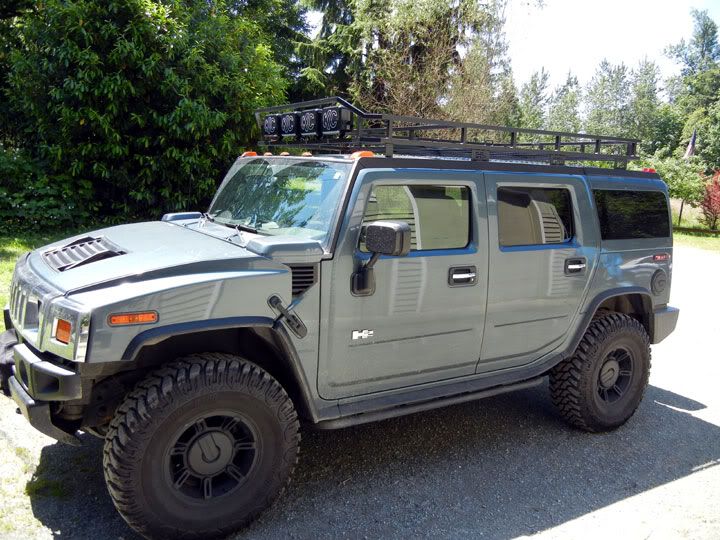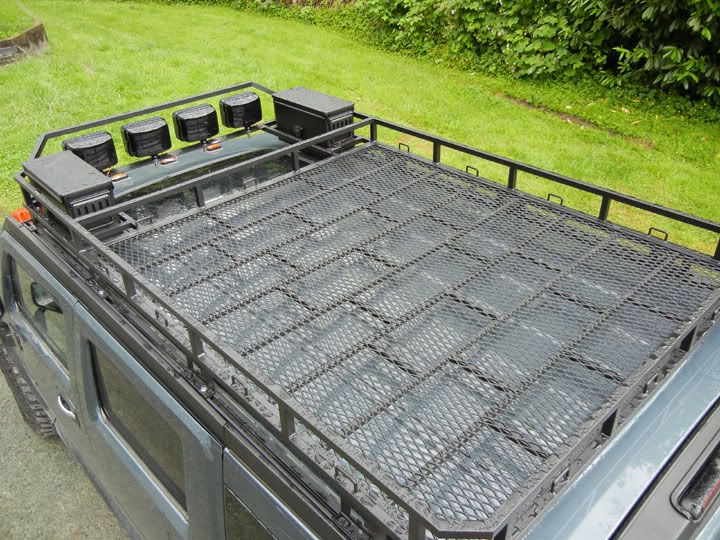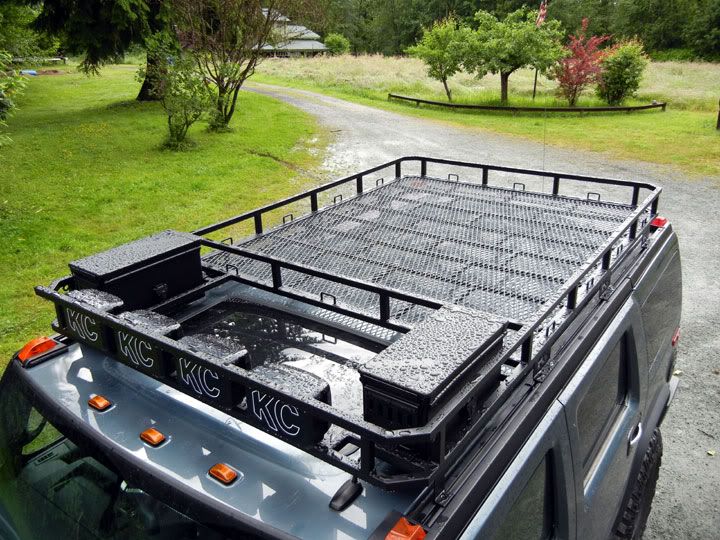 Hummer H3 with Expedition Rack with hide-away jack mount and detachable ammo boxes: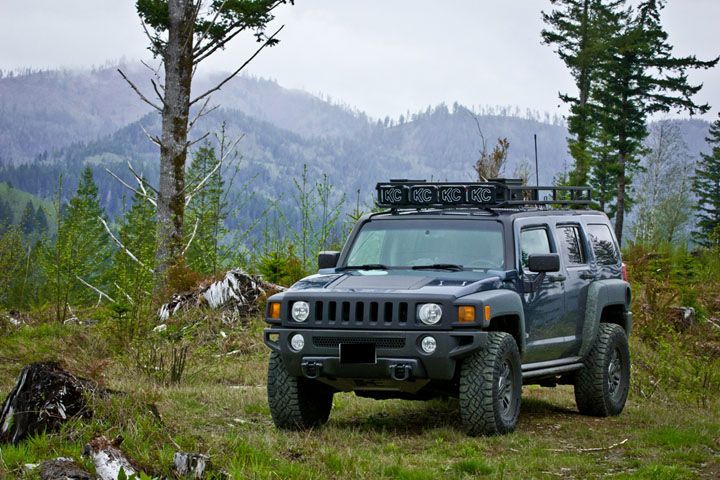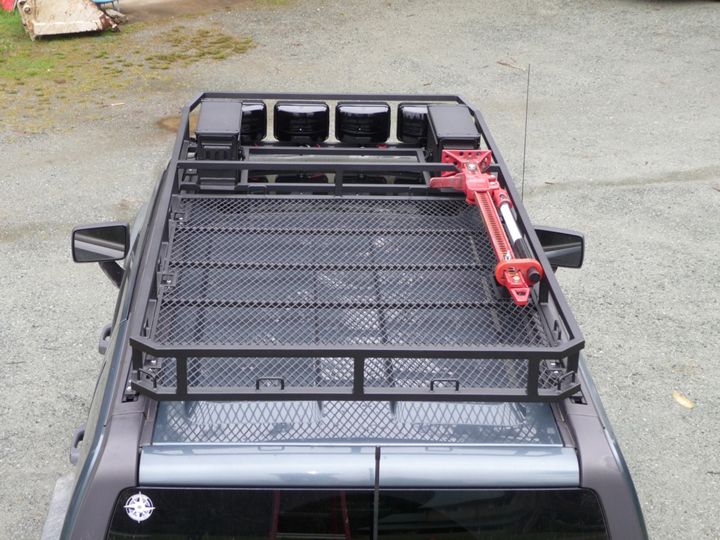 Textured powder coat finish:

Detachable ammo box system and emblem brackets: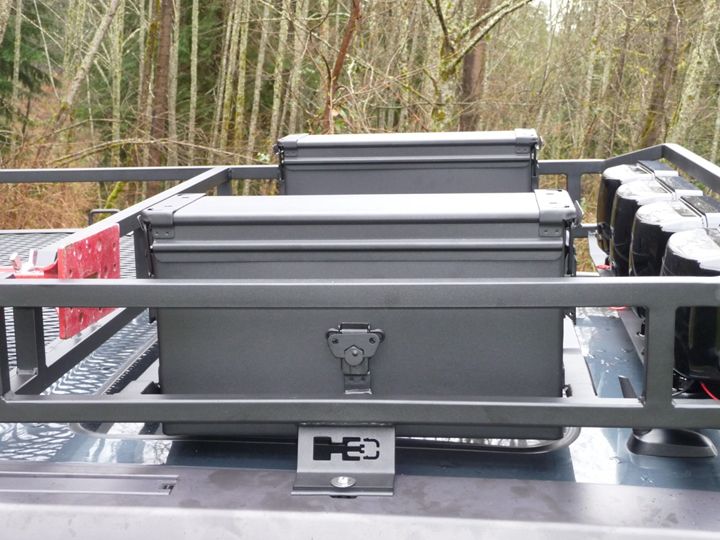 Hide-away jack mount. Also note how the deck is trimmed, giving a clean finished look: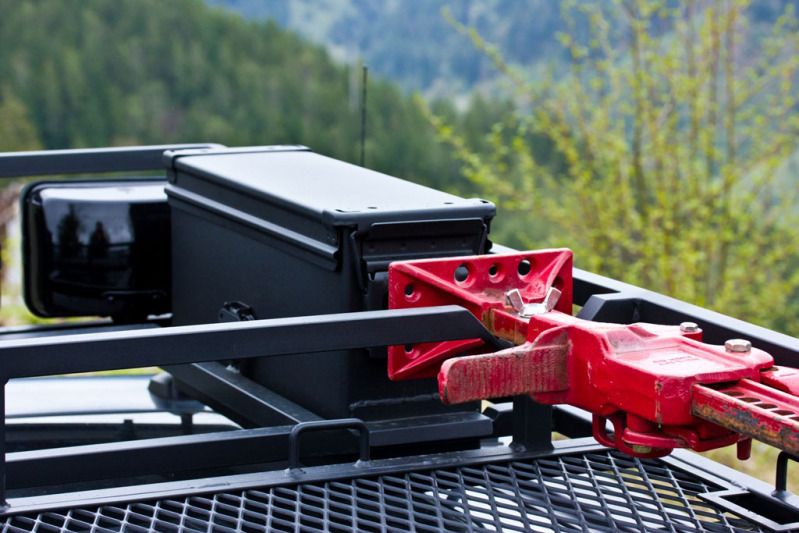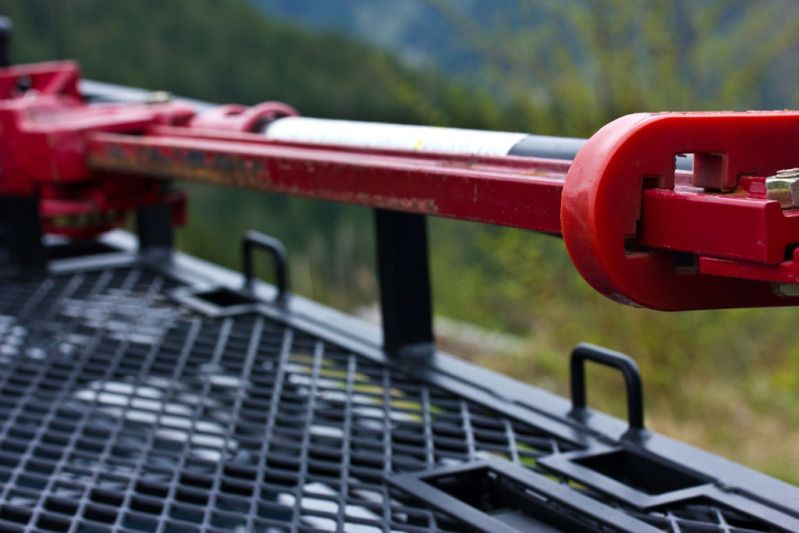 Hummer H3 with lower profile Adventure Rack with hide-away jack mount and detachable ammo boxes, no sunroof: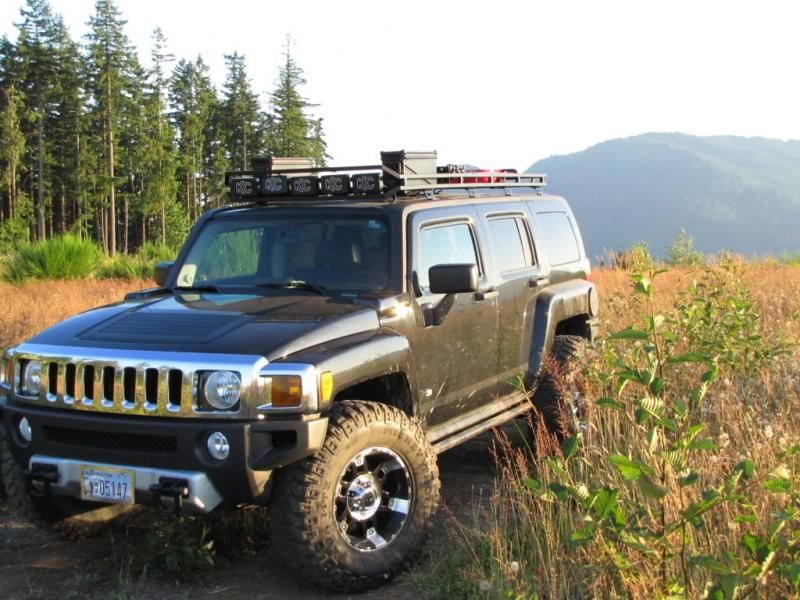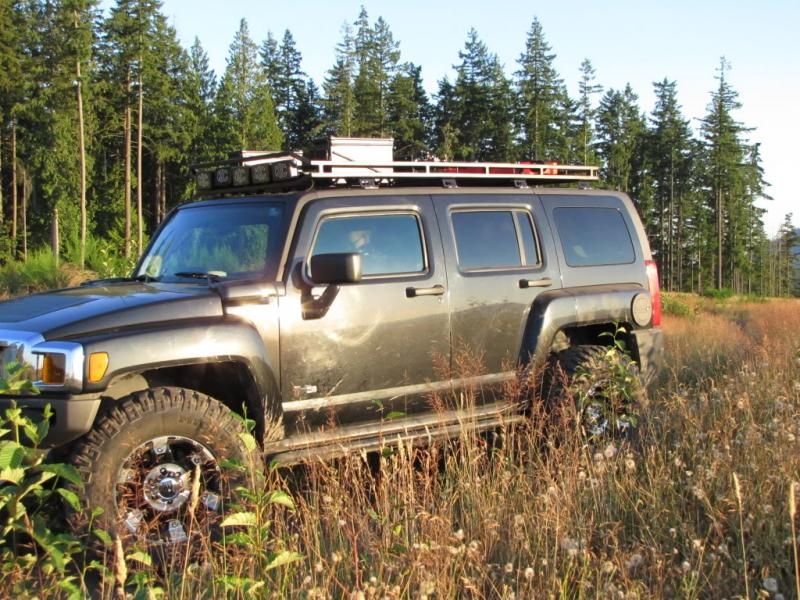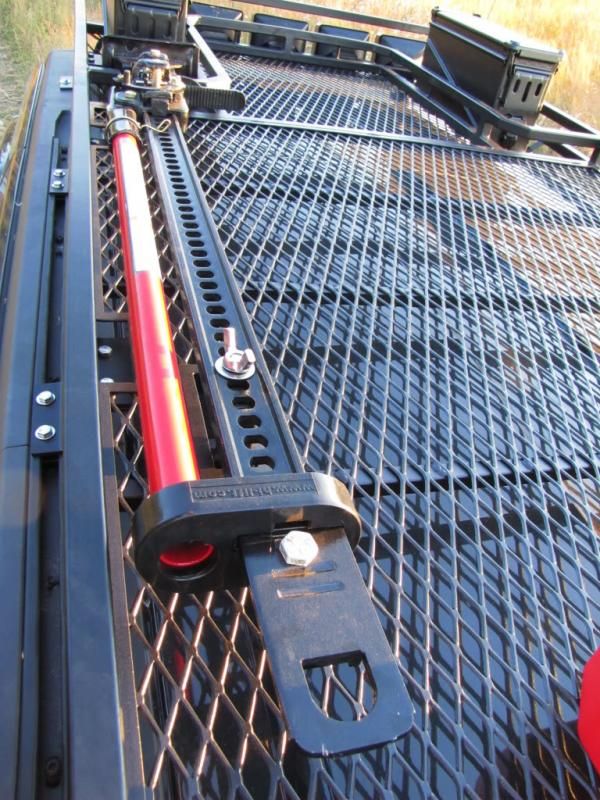 Rotopax fuel storage will mount directly to rack floor with no modification: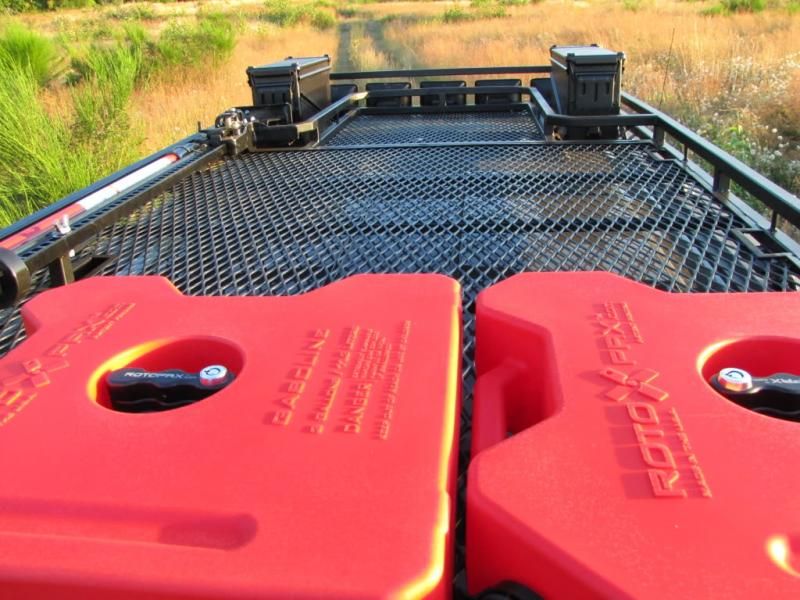 Hummer H3 with lower profile Adventure Rack

and rear ladder:





H3 Adventure rack with no ammo cans and no sunroof: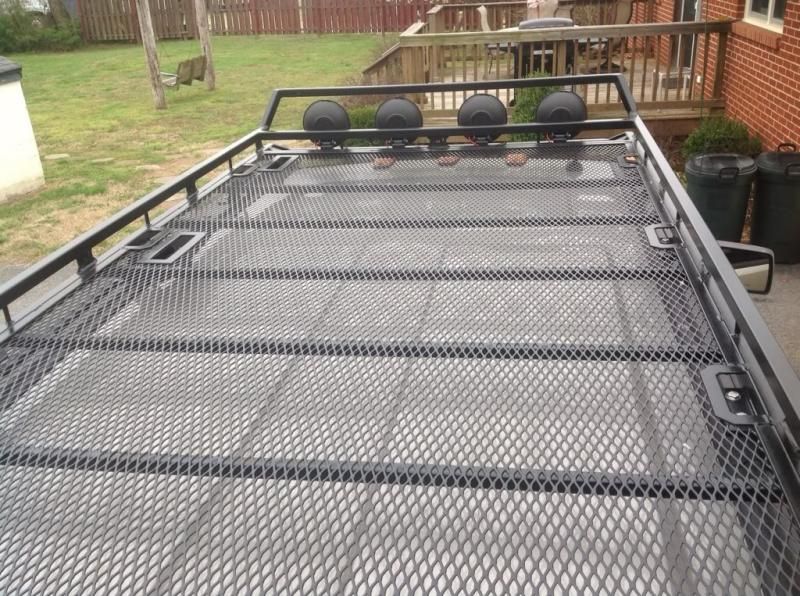 Last edited: