You can mention users, like
@alrock
and
@Bigunit
by placing the @ symbol ahead of the name.
You can insert gifs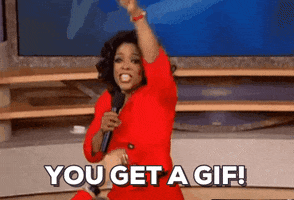 Pics are set allowed up to 6mb, though linking from a hosting site is still preferred as it keeps our database smaller. But if you wanna upload, go for it!
You can copy and paste pics into your post
You can resize pics while editing just by grabbing the corners of the pic
More media can be linked/inserted through the Media button in the toolbar
You can edit your own posts for up to 30 minutes after posting
More customization for your signature and your messages
You can more easily share links to other social media, or copy and paste into an email, etc.
Moderators: the forum will screen for likely spam registrations and will post that in the upper left corner of the forum home page for moderation. If it's a spammer, use the Spam Clean button to remove the registration, mark is as a spammer and send it to the StopForumSpam.com database.
Still working on user badges and smilies/emojis